NPFL'23: We believe second round will be favourable to us - Coach Bala Nikyu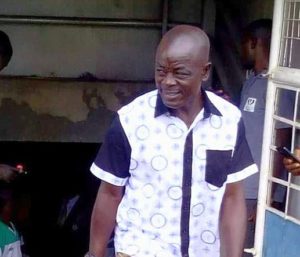 Following their win on Monday to Remo Stars, Coach Bala Nikyu disclosed that his team can begin to believe and hope that they will have a better second stanza when the league resumes, Nigeriasoccernet.com reports.
The Solid Miners got their second victory this season after a two zero win against the Sky Blue Stars from Ikenne Ogun State.
It was a crucial win for a side that have struggled this season to find their footing at the begin of the season with five loses and a draw in six matches.
However, a win on match day seven was a huge sigh of relief for the Coaching Crew led by Nikyu. Though it lost last week, but another home win on Monday May just be the reawakening the team needs.
And Bala believes their second half of the season will be better than the first he reacted while speaking with newsmen after the match.
"It's a good result for us today, even though we didn't start the league as expected.
"The back-to-back home win for us isn't surprising to us. Two seasons ago, we maintained our second position on the league table until the last day of the league; it's quite unfortunate that we are where we are for now.
"However, we still have the believe that the second round will be favourable to us.
"We have plans to strengthen the team during the break in order to up our game in the second phase of the league.
"In all honesty, Jos has been a wonderful home away from home for us, and even if we return back to our original home ground, we will still cherish every moment we have spent here.
As the league go on break to resume for the second installment, the Solid Miners will play the return leg against Remo Stars in Ikenne in March.
By Uche Dozie