NPFL'23: Final day drama ahead as Enyimba, Remo, Akwa, Doma, Sunshine justle for Super Six tickets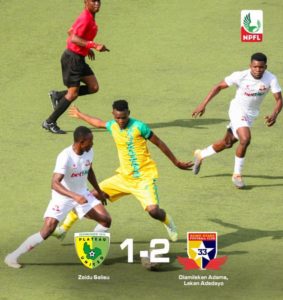 Remo Stars 2-1 win over Plateau United in Jos on Sunday means the winner of the last two Super Six ticket in group A will be decided on the final day. Same for group B after Doma United failed to secure the needed 3 points at home against Rangers on Sunday, reports Nigeriasoccernet.com.
In group A, Remo Stars from a goal down scored twice in the final 10 minutes to end Plateau United's hope of a Super Six ticket while boosting their own chances in the process. The result also meant Enyimba will have to wait for the final day to confirm their particioation in the playoff which only a win or a defeat to one of their challengers, Akwa United or Remo Stars will guarantee.
Enyimba meanwhile spanked Gombe United 5-0 in what would've sealed their Super Six status had result in Jos be favourable. Akwa United were 2-0 winners at home against El-Kanemi Warriors. Aside Bendel Insurance who pick-up one of the 3 group A's Super Six ticket after their 1-1 draw with Shootings Stars at the Samuel Ogbemudia Stadium in Benin, the fight for the final two spots with go down the wire between Remo Stars, Enyimba and Akwa United.
Although Remo Stars looks the favourite as they will be playing their final game at home against Kwara united whose place in the league is secured already, Enyimba and Akwa United will have to sweat it out at Ibadan and Gombe as both teams will be away to Shooting Stars and Gombe United respectively.
In group B, Doma United must be kicking themselves after failing to pick the maximum points against Rangers which could've sealed their Super Six spot.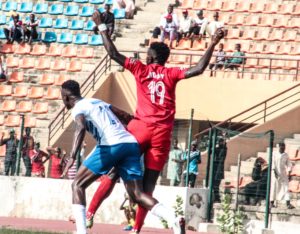 The Savannah Tigers would've have entered the history book on Sunday had they been able to beat Rangers with a least a goal.
With Lobi Stars the only team to have qualified for the Super Six in the group, Rivers United with 3 games in hand, Doma United and Sunshine Stars with a game less than others, Abia Warriors and Niger Tornadoes all stand a chance to progress to the Super Six. Although Rivers United looks the likliest of the 5 to join Lobi Stars as they currently occupies the second spot with 3 outstanding games, the fight definitely will go down the wire.
At the other end, group A has been concluded after Nasarawa United and El-Kanemi Warriors drop to the Nigeria National League. Both teams relegation was confirmed on Sunday following their 1-0 and 2-0 loss to Kwara United and Akwa United respectively.
In group B, aside Dakkada FC who have been confirmed releagted, the battle for survival remain between Bayelsa United and Wikki Tourist. Although the latter have played a game less, the look likely to be joining Dakkada in going down as thier last two opponents have the sight on the Super Six tickets.
The final day is upon us and it can be said that there is all to play for both in the battle for Super Six and survival.
By Oluwayemi Omolagba