Kano Pillars face lawsuit if contract issue with ex-player is not resolved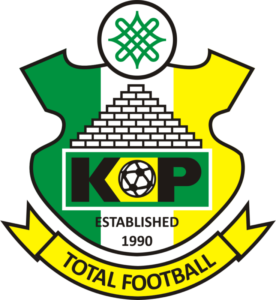 Nigeria football league second division club, Kano Pillars are faced with a possible lawsuit over inappropriate termination of ex-player Bassey Akpan contract.
Akpan (Goalkeeper) took legal actions against his former employers over what he termed 'unlawful termination of his contract without just cause'.
This was revealed through a letter gotten by Nigeriasooccernet.com through the representative of the player, Amobi Ezeaku dated 31st October, 2022.
Kano Pillars terminated Bassey Akpan contract via a phone call without due procedure according to the letter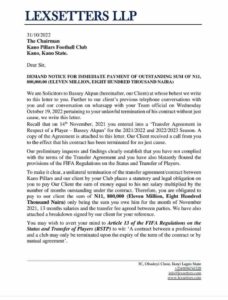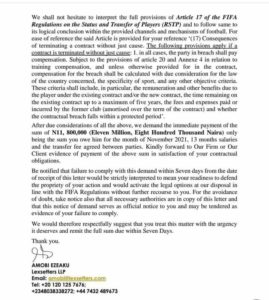 The letter says the Sai Masu Gida side must now pay Bassey Akpan the sum of N11.8 million for terminating his contract without just cause.
Representative of the player, Lexsetters LLP have given Kano Pillars seven days ultimatum to comply with the players demand else the dispute will be in a law court for adjudication.
"Be notified that failure to comply with this demand within seven days from the date of receipt of this letter would be strictly interpreted to mean your readiness to defend the propriety of your action and would active the legal options at our disposal in like with the FIFA Regulations without further recourse to you," The letter read in part.
It states the letter has been sent to other relevant authorities and will be tendered as evidence if the demand is to complied with.
By Uche Dozie