NBSL 23' : Kaduna Set to host second phase beach Soccer league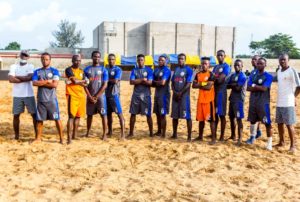 The second phase of the Nigeria Beach Soccer League (NBSL) 2023 is billed to take place in Kaduna from May 27,2023.
The NBSL Coordinator of the NBSL Mr Mahmud Hadejia who is also President, African beach Soccer Union, disclose the information that the 2nd phase which will end on May 29,2023, followed by the Kebbi opener in April,this year.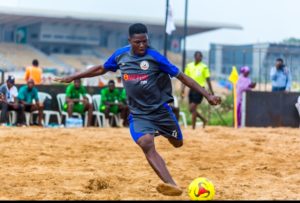 Hadaija and Kaduna State Beach Soccer Association officials,who inspected facilities at the General Murtala Muhammed Square and Sir Ahmadu Bello Beach Soccer pitches ahead of the Second Phase noted that,
Kaduna, having hosted the 2021 finals, the North- Western region of Nigerian city promises to be an exciting tourney with the best of Beach soccer artistry expected to be on display.
"Six teams started the journey to win the league in Birnin Kebbi in April with three Matches per day, with title holders, Kada BSC alongside Kebbi BSC, Kebbi United BSC, Nmanko Patigi BSC, Smart City BSC, and debutant, Ibom BSC.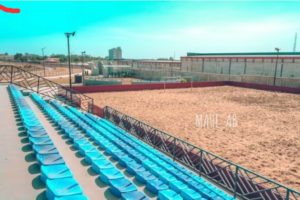 "The two teams from Kebbi State; Kebbi BSC and Kebbi United BSC top the log ahead of Second Phase with nine and eight points respectively.
The third phase where the champions will emerge will take place in Lagos after the second phase in Kaduna", he added.
Mike Cookey